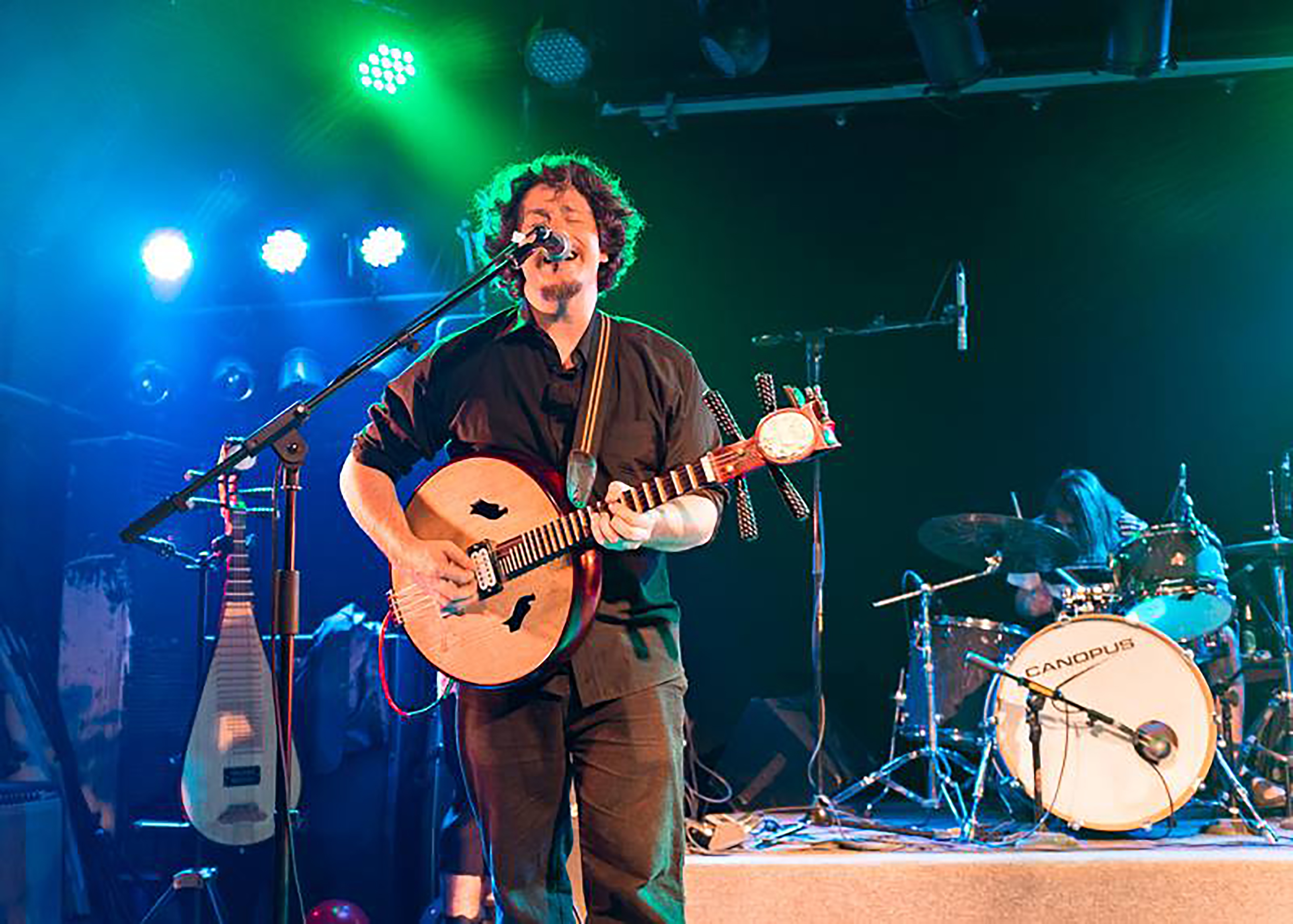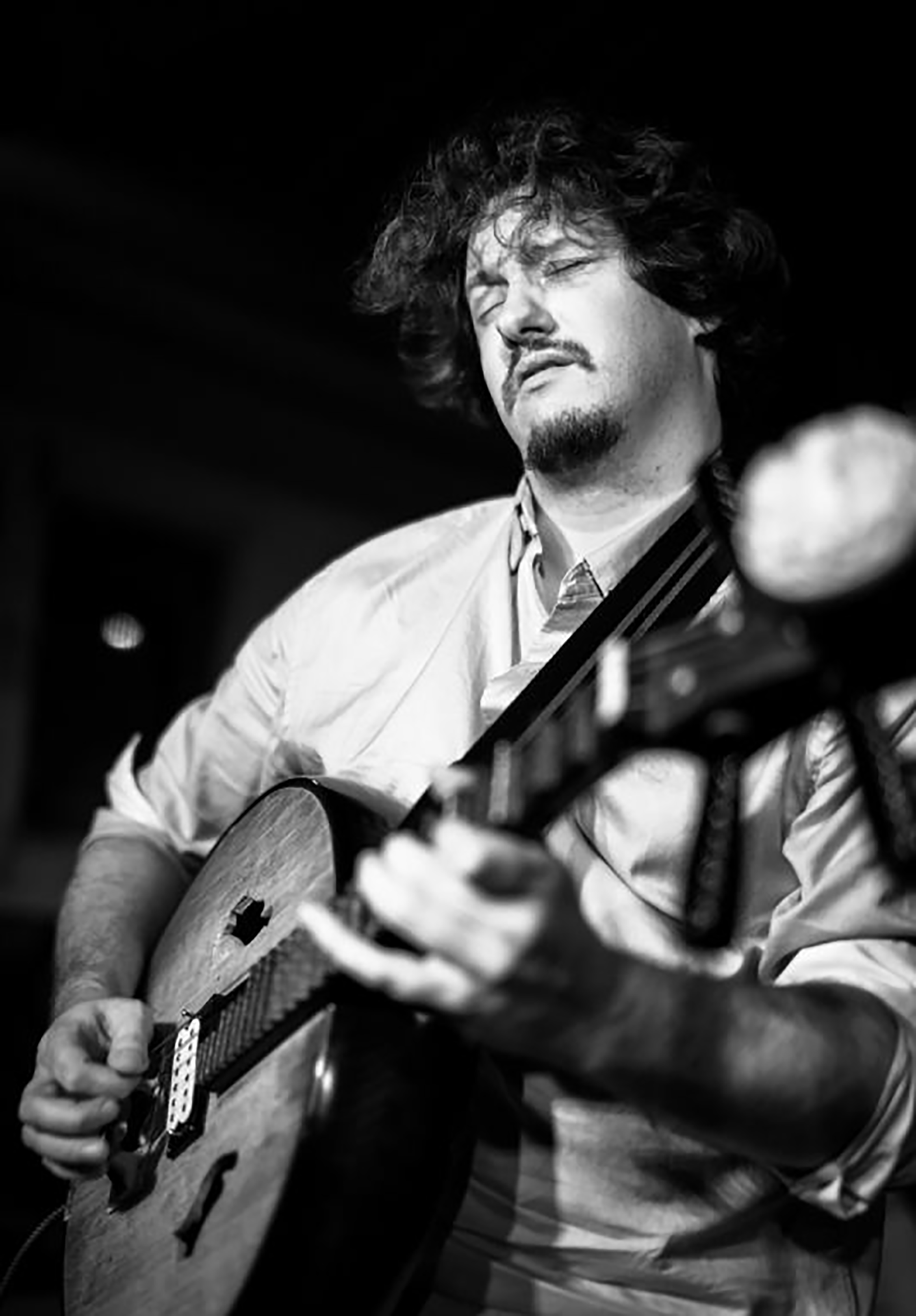 Djang San

"Re-inventor of Chinese classical instrument zhongruan, philosopher, poet, composer, guitar hero, DJ, one man orchestra, music pioneer and explorer of new sounds, Djang San has been doing music in China since the year 2000. An artist with many faces, Djang San has also won the battle of the bands in Mainland China and Hong Kong against 100 bands in the year 2011.
Djang San has so far released about 30 albums, the music styles of the albums range from Jazz to electro, rock, classical music, experimental music and more. Creator of a "Theory of Intelligence", the personality of Djang San takes many different shapes in his many different projects.
As a one man band, Djang San plays seven different instruments on stage including guitar, flutes, electronic devices and synthesizers.
Djang San + Band is an extension of Djang San, a trio based on an electric version of Chinese instrument zhongruan he has created himself. The band is now extending its playlist to all of Djang San's albums. Best songs are used for musical accompaniment gambling live online casino in Nederland. ".
LISTEN ON BUY MP3 ON ITUNES